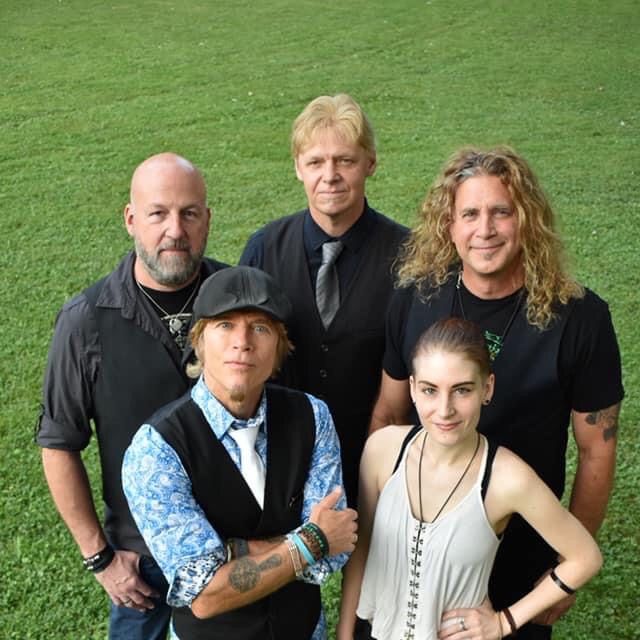 McCarthyizm
Joe McCarthy
Sally Schaefer
Joe Dzialak
Dave Mucha
Greg Czech
Born in the days before alternative was a marketing term, McCarthyizm soon became a band known for blending 60's garage and 80's underground rock with strong melodies and intelligent lyrics. Add some raucous rhythm and a tasty measure of Celtic flavoring and you've got a cocktail with a punch that delivers one helluva good time, all the time.
Buffalo based McCarthyizm has traveled throughout the northeast, playing to converts in Cleveland, Pittsburgh, New York City, Boston, Los Angeles and Toronto. They've shared the stage with bands like the Goo Goo Dolls, Eddie Money, 10,000 Maniacs, The Smithereens, John Waite, Lou Graham, Black 47 along with Canadian favorites like Great Big Sea, Crash Test Dummies, Jason Plumb, Spirit of the West, Hawksley Workman, The Glenngarry Bhoys and The Lowest of the Low.
In addition to being inducted into the Buffalo Music Hall of Fame in 2009, the band has also earned several Buffalo music awards over the years, including Top Original Rock Band and Top Recording. But that's all stuff for the resume. What matters is the song. The band's song craft has been there from the beginning. So the McCarthyizm gang saved their pennies and returned their empties and have been able to release several critically acclaimed recordings including Pretty Naked (1993), Vesuvio (1995), Eterniday (1998), Pair O'Docs (2001) Victors EP (2007) and Victors & Vices (2011)
So check it out for yourself. Put that McCarthyizm disc on and turn it up. If you dig intelligent, infectious pop and Celtic rock, here's the mountain for your shovel. Better yet, catch 'em live. Depending on how close it is to St. Paddy's Day (and/or how much whiskey is left in the bottle), you'll also here some rocking Celtic tunes, both traditional and original. It's all good. And it's all in the song.